Cadillac Super Cruise: The Freedom to Go Hands-Free


When shopping around for a new vehicle, safety and driver-assist features are always near the top of your list, which is why Cadillac has introduced Super Cruise to help make your decision on selecting a new vehicle even easier. Super Cruise is the world's first true hands-free driver assistance feature for the highway.
But what makes it one of the best hands-free driving technologies? Unlike other driver assistance systems, Super Cruise uses advanced technologies to provide the ease and convenience of hands-free driving.
How it Works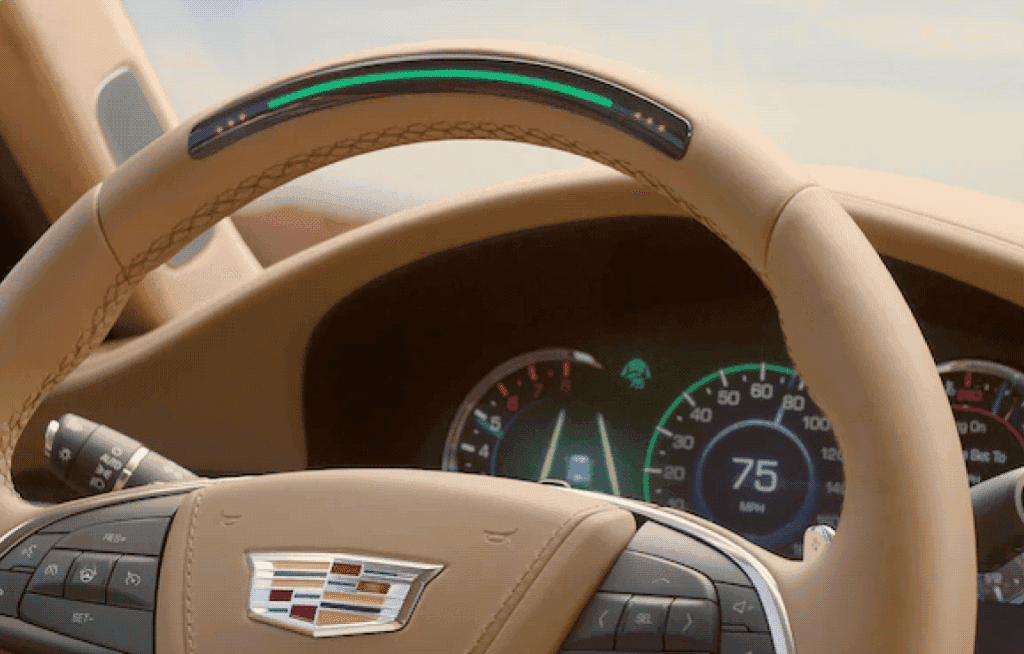 While still ensuring that you as a driver always remain attentive, and in the proper conditions, Super Cruise can be equipped to permit hands-free operation of your vehicle. This is made possible through using the Adaptive Cruise Control, which controls acceleration and braking while Super Cruise is enabled and operating.
Super Cruise also functions with Cadillac Connected Services and uses real-time precise positioning, cameras, sensors and map data to help detect every curve, making driving and long commutes more comfortable and convenient.
When Super Cruise detects you are on a compatible highway, and if you are paying sufficient attention and all other driving conditions are met (lane markings visible, GPS available, no system faults, etc.), the Super Cruise symbol will illuminate in white on the instrument cluster. This means that the Super Cruise function is ready to go! When the symbol and steering-wheel light bar illuminate in green, you can remove your hands from the steering wheel, sit back and enjoy your drive.
Driver Attention System
Super Cruise also includes the Driver Attention System which uses proprietary head tracking software that helps make sure your eyes are on the road, and it alerts you when you need to pay more attention or take back control from the hands-free driving system.
Driver Assistance
Other available driver-assist features include: Lane Keep Assist with Lane Departure Warning that uses multiple cameras and sensors to help ensure that you remain travelling in your lane, Adaptive Cruise Control that helps maintain a selected distance between you and the detected vehicle in front of you, and OnStar Safety and Security which supports Super Cruise functionality and Crash Notification.
Precision Mapping with Light Radar Scanning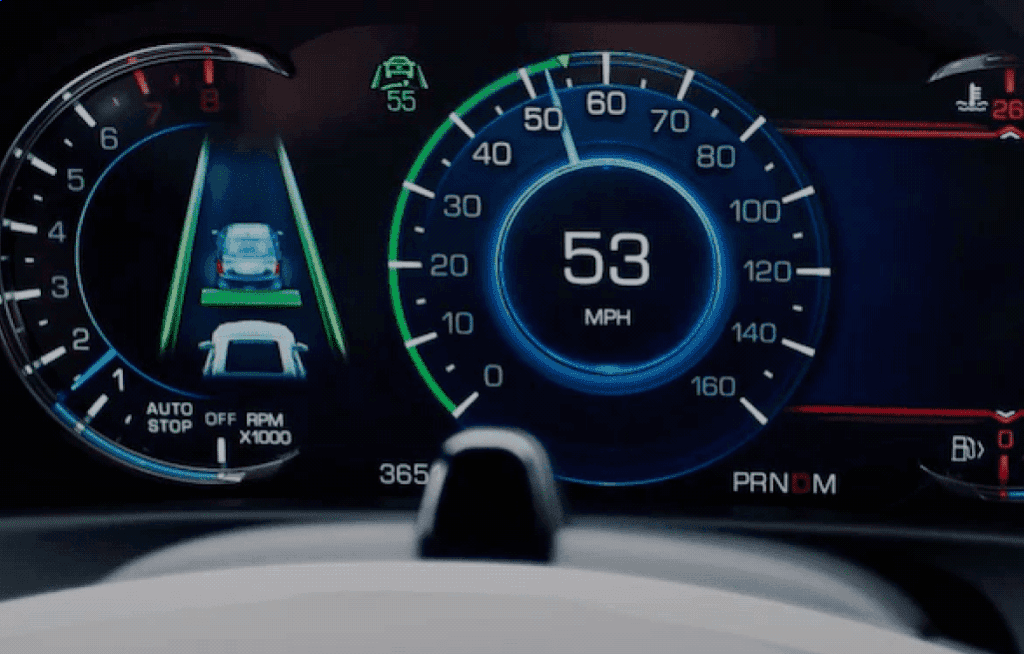 Using LiDar mapping technology, Cadillac has mapped over 200,000 miles of compatible highways in Canada, the United States, and counting. With a scan accuracy within 5 cm, your daily commute will never be the same. The precision LiDAR maps were developed specifically for Super Cruise, and it provides detailed information about the road ahead of you. This pairs with improved accuracy GPS, which measures real-time location that is four to eight times more accurate than traditional GPS.
Now it's time for you to check out our expansive inventory of Cadillac vehicles equipped with Super Cruise, today! At Applewood Chevrolet Buick GMC, our team is committed to providing you with the highest level of customer service. Our knowledgeable Sales team is committed to helping you select the best vehicle for you.